Product Information
Vxl5100 5.12Kwh 51.2V 100Ah Rack Mount Lifepo4 battery

Vxl5100 Technical Details::
Mode
Vxl5100
Battery Type
LiFePO4
Battery Combination
16S1P
Case Numbers
1 pc
Mount type
Rack Mount
Nominal Characteristic
Nominal Voltage
51.2V
Battery Capacity
100Ah
Nominal Energy Capacity
5.12KWh
Peak Output Current
100A
Round trip Efficiency
80% DOD
Electrical Specifications
Voltage Range
45-57.6V
Max. Charging Current
100A
Max. Discharging Current
100A
Mechanical Specifications
Net Weight
50kg
Dimension
430*442*136mm
Color
Black/White/Customizable
Cooling
Advanced Internal design&Natural Convention
Communication Specifications
Communication Port
RS232/RS485/CAN
Operation Condition
Operation Temperature
-20℃—60℃
Recommended Temperature
0℃—35℃
Operation Humidity
60%±25%
Designed Life
>10 years
Storage Conditions
10℃—50℃
Compliances
Certification
CE/EN62619/UN38.3/ROHS
Standards
EN61000-6-1:2007 EN61000-6-3:2007+A1:2011
Cycle life
0.2C at 25℃
6000+ times(80%DOD)
0.5C at 25℃
4000+ times(80% DOD)
1.0C at 25℃
2500+ times(80% DOD)
Inverter Type
Match with all the 48V hybrid inverter:Goodwe,Victron Energy,Growatt,Pylontech,Voltronics,Inhenergy etc
Advantages: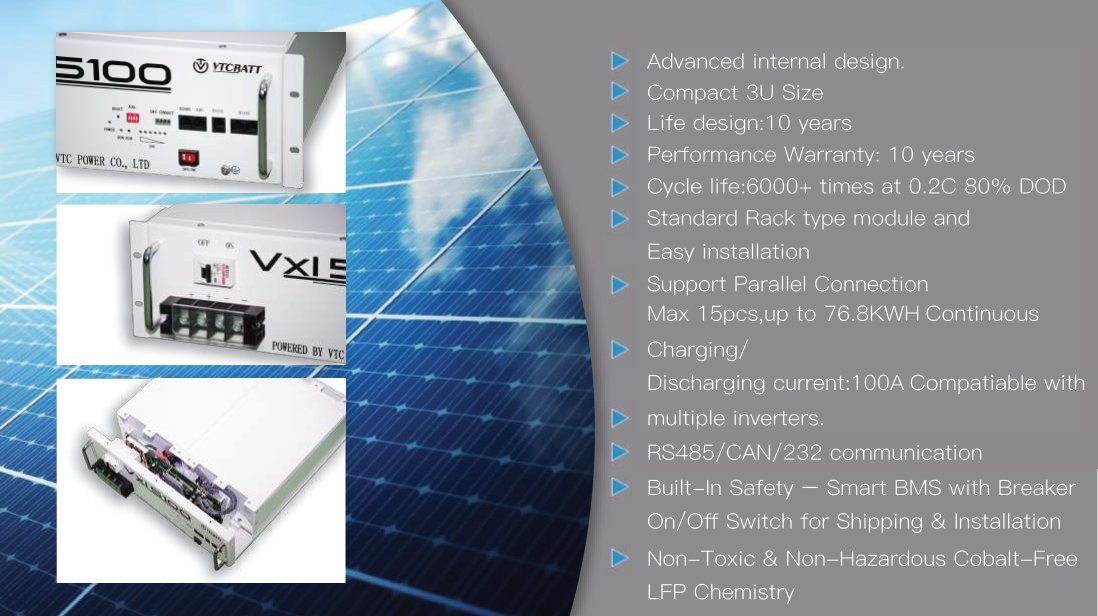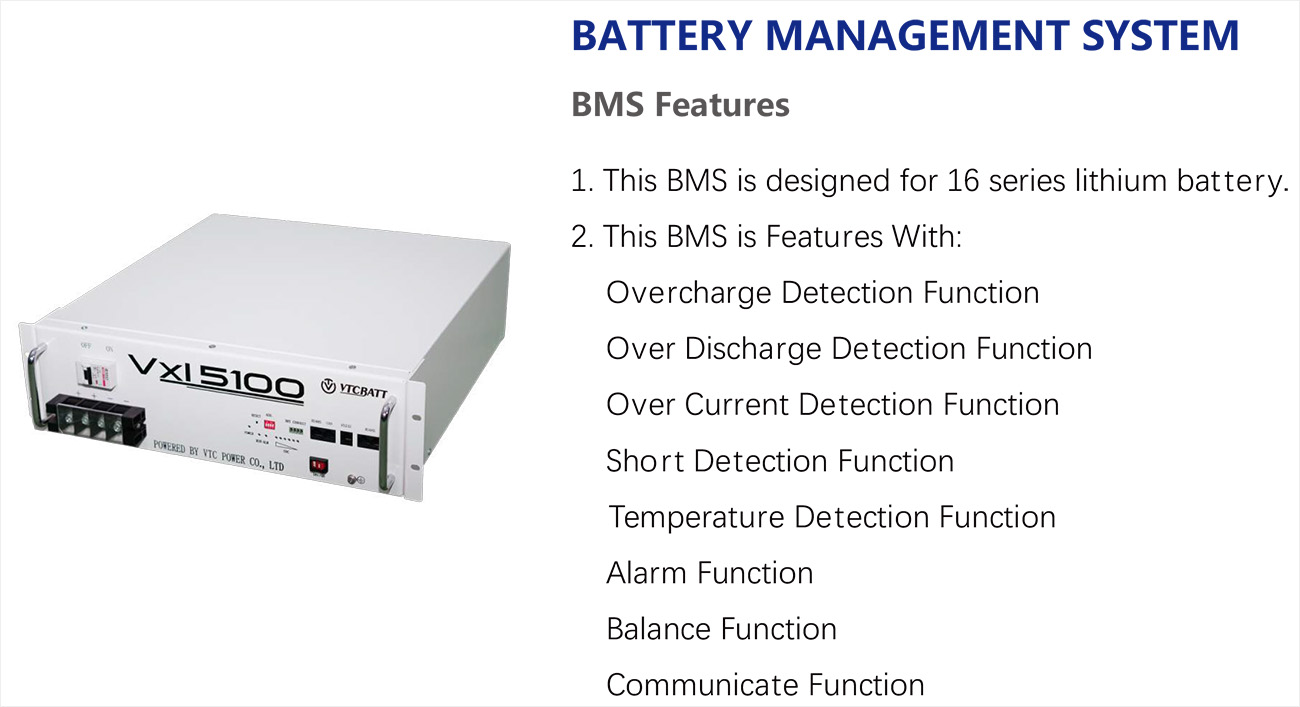 Manufacturing Technology:
Declaration:VTC Power produce the
Vxl5100 5.12Kwh 51.2V 100Ah Rackmount ESS Lifepo4 battery
cell by ourselves and insist in using brand new and grade A cells only for safety and best battery pack performance.
Warning:Now lots of other competitors use recycled cells.Recycled cells can't ensure the constancy of the cells and BMS effective management,which will put lots of safety issue and danger in household.
VTC Power Cell production process: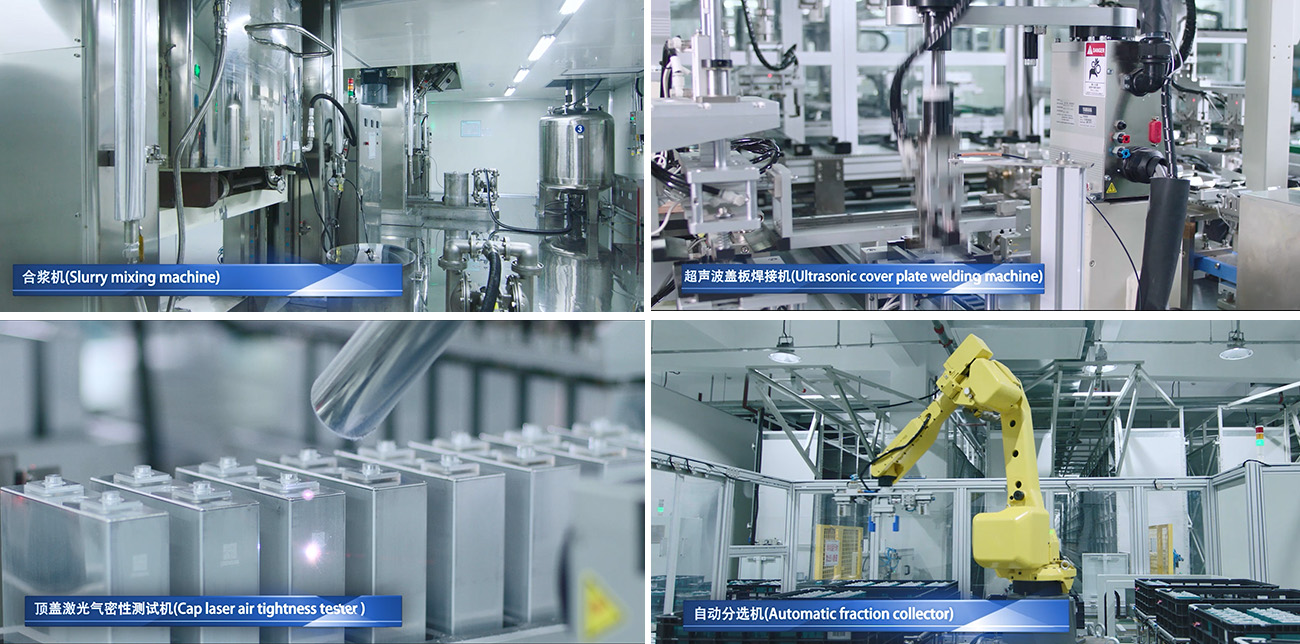 VTC Power Battery Pack Assemble process:
Matching Inverter:
Vxl5100 5.12Kwh 51.2V 100Ah Rackmount ESS lifepo4 battery Matching multiple brand inverter via RS485/CAN communication protocol.

Vxl5100 RS232 communication protocol can support PC data reading of battery SOH,capacity and battery charge&discharge status.Vxl5100 has SOH 100%,full capacity 100000mAh,16S cell voltage difference 2mV only in each battery pack.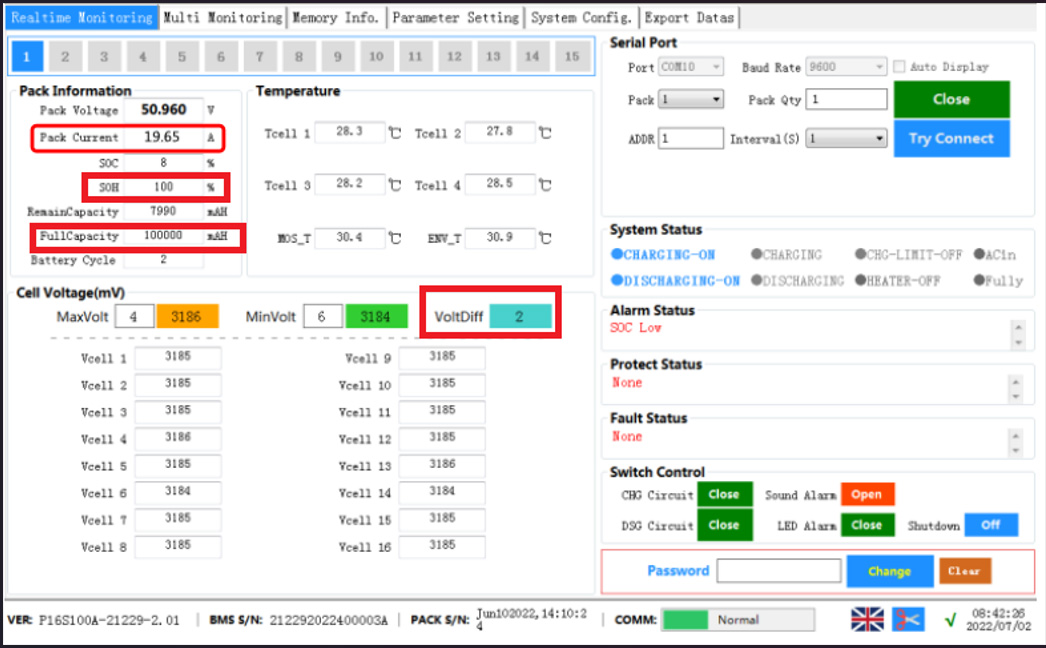 Discharge&Charge Curve: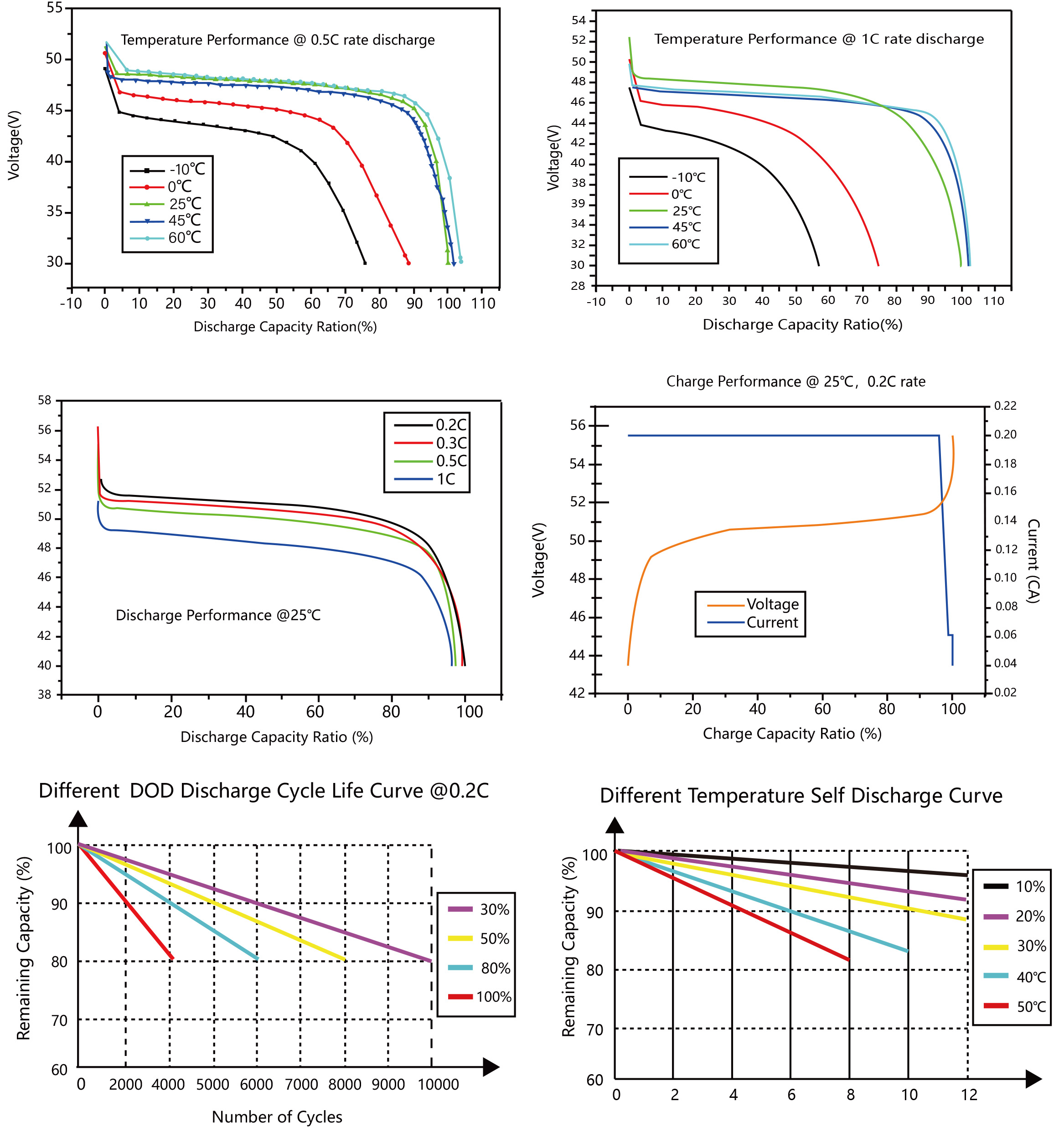 Project Cases:
6000+ families in Germany,Europe,South Africa,Australia choose the Vxl5100 5.12Kwh 51.2V 100Ah Rackmount ESS Lifepo4 battery for their home power supply.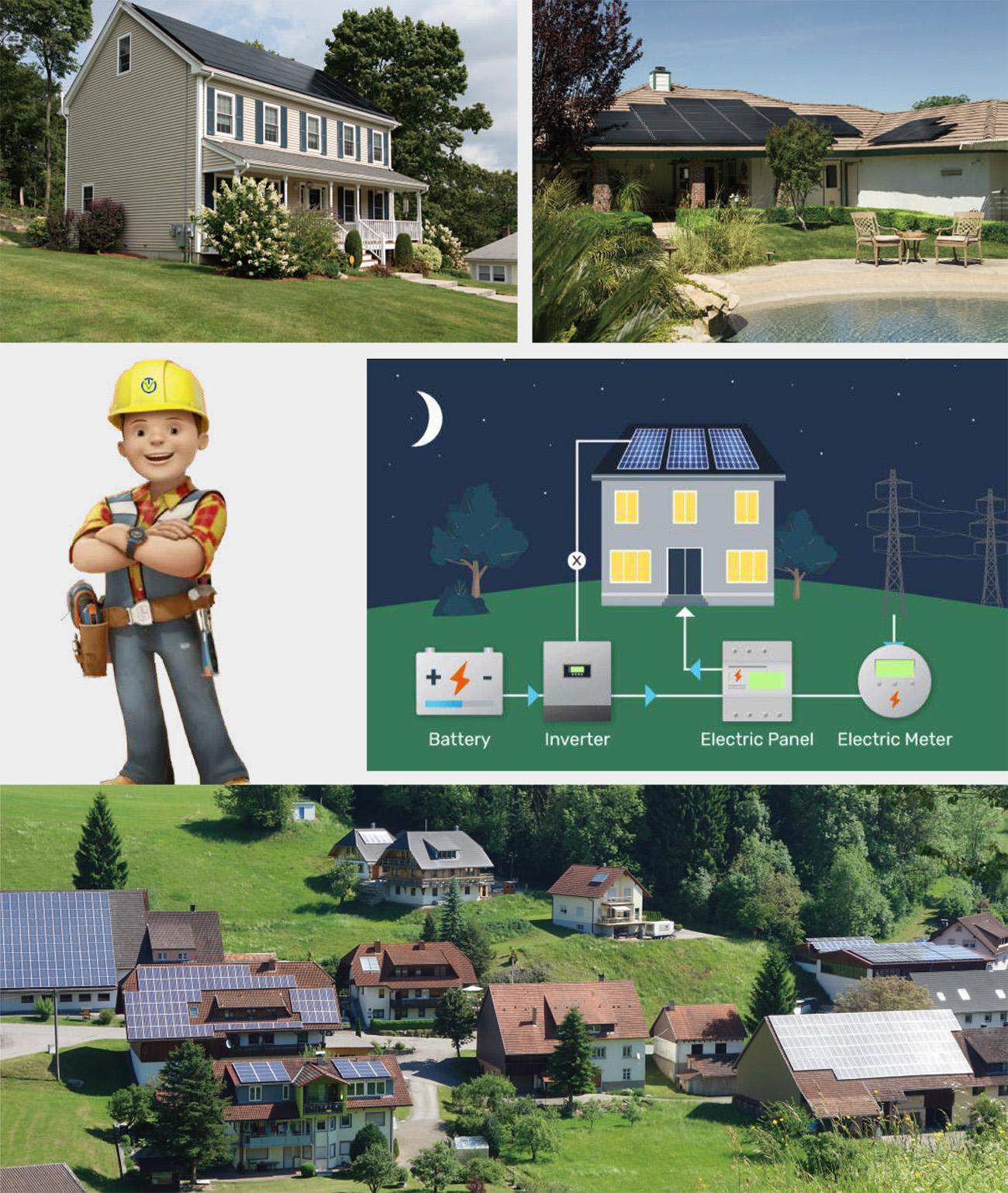 Package&Shipping: